Fits A VOLVO Vehicle Custom Windshield Banner Graphic Die Cut Decal - Vinyl Application Tool Included
CUSTOM WINDSHIELD BANNER GRAPHIC DECAL/STICKER
FOR VOLVO VEHICLES
Windshield Banner Decal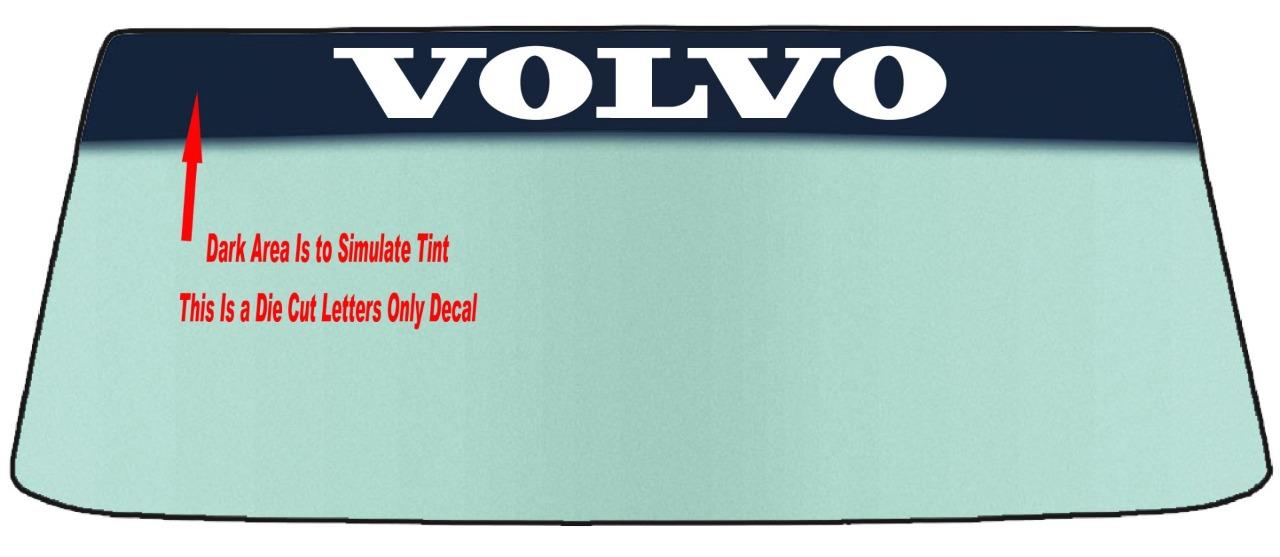 24 Colors to choose from
No background color.
WHAT IS IN WHITE IS WHAT YOU RECEIVE
DIE CUT LETTERING
WINDSHIELD BANNER APPLICATION TOOL INCLUDED!
42 Inch Wide by 4.5 Inch Tall
Application instructions included
BANNER HAS 6-7 DEGREE CURVE TO COMPENSATE FOR TODAYS
WINDSHIELDS CONTOURS.

Made from 6 year premium vinyl!!
Will arrive with transfer tape already applied.
While we normally ship in 2 business days orders can take up to 5 business days to process as we make and ship 150 to 200 banners a week
Note: These are NOT cheap printed decal that will fade and peel.
They are made of automotive grade vinyl and will look great for years.
These are a few stock choices what we have available.
We have many more Please remember these are fully customizable.
Whatever you want, we can print it, just ask us!!  Also, for a an additional fee we can add images to the banner as well.